Prof. Guangming Li
Tongji University, China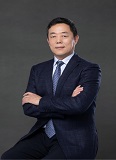 Title: Principle and technology of water pollution control and prevention in chemical technology
Abstract: A proper process for control of effluent waste water still is a challenge for chemical industry. Some water treating technologies are developing for water quality getting discharge standard. Recycle effluent water or establish a water flow network may save water consume and reduce the waste water emission. Some innovation in chemical technology may decrease the waste water effluent.
Experience: Finished research projects concerning water pollution control, E-waste management and recover technology, collection with ICT and resourcing technology of urban solid waste and organic solid wastes. As a leader, organized team finished Social Development Plans in Scientific and Technology.
Prof. Qing Liu
Shandong University of Science and Technology, China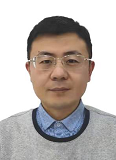 Research Area : Energy catalytic
Abstract: Applied linear algebra methods play an important role in data science. Eigenvalues and eigenvectors are widely used in efficient algorithms for data mining, with applications in dimensionality reduction, image processing, facial recognition, and Internet search engine. In this study, we mainly discuss efficient algorithms in data mining field. Principal Component Analysis (PCA) uses eigenvalues and eigenvectors to re-express data in the form of a small number of actual data points. PCA is widely applied in image compression and facial recognition. PageRank, the Google search engine algorithm, is an eigenvector of a transformation matrix corresponding to the largest eigenvalue. The best solution for the decision vector for network classification is the feature vector of the Laplacian matrix corresponding to the second smallest eigenvalue
Experience: Professor Shyi-Ming Chen received the Ph.D. degree in Electrical Engineering from National Taiwan University, Taipei, Taiwan, in June 1991. He is a Chair Professor in the Department of Computer Science and Information Engineering, National Taiwan University of Science and Technology, Taipei, Taiwan. From August 2007 to July 2010, he was the Dean of the College of Electrical Engineering and Computer Science, Jinwen University of Science and Technology, New Taipei City, Taiwan. From August 2011 to July 2012, he was the Vice President of the National Taichung University of Education, Taichung, Taiwan. He was the President of the Taiwanese Association for Artificial Intelligence (TAAI) from January 2005 to January 2009. He was the President of the Taiwanese Association for Consumer Electronics (TACE) from December 2008 to December 2012 and from December 2014 to December 2016. He has published more than 500 papers in referred journals, conference proceedings and book chapters. His research interests include Fuzzy Systems, Intelligent Systems, Knowledge-Based Systems, Neural Networks, Data Mining, Information Retrieval, and Genetic Algorithms.
A/Prof. Bin Guan
Shanghai Jiao Tong University, China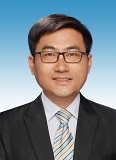 Title:
Catalytic combustion of lean methane assisted by electric field over Pd/Co3O4 catalysts at low temperature
Abstract:
A series of Pd/Co3O4 catalysts were prepared by Self-Propagating High-Temperature Synthesis method (SHS) in this study, and electric field was applied for catalytic combustion of lean methane over Pd/Co3O4 catalysts at low temperature. When electric field was applied, the catalytic combustion performance of CH4 was greatly improved, and the application of electric field could reduce the load of active element Pd to some extent while maintaining the same efficiency. Based on experimental tests and the analysis results of XRD, XPS, H2-TPR and in-situ DRIFTS, the mechanism of catalytic oxidation of CH4 over Pd/Co3O4 catalysts in electric field was proposed. The catalytic combustion of CH4 only occurs when the temperature is not lower than 250 ℃ normally, but when electric field were applied, the whole oxidation process of CH4 was promoted significantly, and the reaction temperature was decreased significantly. Electric field could promote the reduction of the support Co3O4 to release the lattice oxygen, resulting in the increasing of PdOx and the surface chemisorbed oxygen which could provide more active site for the low-temperature oxidation of CH4. Furthermore, the electric field could accelerate the dehydroxylation of CoOOH to further enhance the activity of the catalysts.